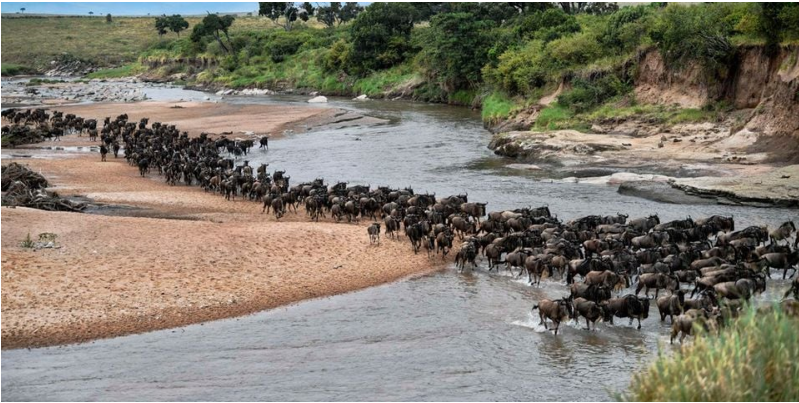 Wildebeests run across a sandy riverbed of the Sand River as they arrive into Kenya's Maasai Mara Game Reserve from Tanzania's Serengeti National Park during the start of the annual migration. The Wildebeest Migration is one of the "Seven New Wonders of the World" in which over two million head of mainly wildebeest and zebra migrate from the Serengeti National Park in Tanzania to the greener pastures of the Masai Mara Game Reserve in Kenya during July through to October.
After a long wait, the popular wildebeests' migration spectacle at the world renowned Maasai Mara Game reserve has kicked off, with tourist, guides warned against crowding at crossing points.
The snorting gnus and zebras have crossed from Tanzania's Serengeti National Park to Maasai Mara in the annual phenomenon.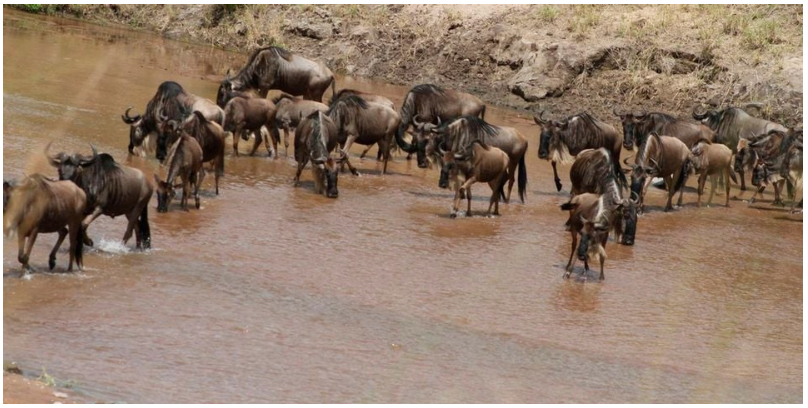 The first batch of about 40,000 wildebeest have already crossed Mara River to kick off the annual spectacle at the Maasai Mara Game reserve.
About other 3 million others are expected to cross the river from Serengeti Tanzania, this year. However, this year's wildebeest migration will be happening under the new Maasai Mara Management plan.
A spot check by established herds of gnus crossing Sand River while headed to the climax point at Mara River, with tens of tourists pitching tents to have a glimpse of the crossing.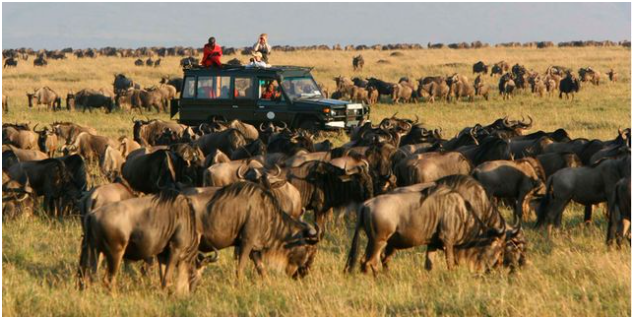 Both domestic and international tourists from all walks of life are thronging the game reserve for the occurrence popularly known as 'the eighth of the world wonder'